Dear artists and coders!
How do you connect to the digital space with your artistic practice?
How do you use and repurpose software? Questions for the coders among you:
How and with whom do you talk about your code and can you read source code together with non-experts?
What could a truly internationalist server structure and Open Source cultural practice look like?
We warmly invite you to get critical and glorious on Open Source matters with us.
Join our Open Source Reading Circle for a while (Non-Coders Welcome!), explore orientation in nota,
get dancy with live coded music, discuss a possible international Open Source Software-Community
with our friends from South America. If Open Source is more than a buzz, let's run with it!
Our Open Source Gala closes our six-month project phase »notacore« and is our focal gathering point
where we present and discuss all the research and results of the different working groups and residencies:
notaSHOW
notaWWW
notaTEXT
notaROOM
that focus on aspects of community, code, and aesthetics around the open source, browser-based software nota.

During our gala, we will bring these threads together to talk about digital infrastructure and methodologies,
to reflect and fabulate the entanglements, breaking points, and thresholds of code and cultures.

The core of the program is, besides the presentations of the involved artists, the two Talks&Tests
"Stupid Computers" and "nota orientation", and the "Code Reading Circle".
"Talks&Tests" is a series of gatherings that combine a test of the software nota and a talk or discussion of
a (loosely) related topic. In "Stupid Computer" asks Birk Schindler if software that doesn't hide the stupidity
of these 'simple machines' can be created while in "nota orientation" one of the working groups of the nota
community reflects on the possibilities of a multi-perspectival orientation in the (digital) space.
The "Code Reading Circle" invites you to bring own code or just some code you have some sort of
connection with, to read it together in the circle and tackle the possibilities of a code commenting practice
seen as a way of communicating within a community.
In the breaks and at the end you can explore nota through the notajukebox, meet users with match made
in nota, play with the installation digital excavations and visit a hybrid performance for one spectator.
Supported by Fonds Darstellende Künste with funds from the Federal Government Commissioner for Culture and Media within the program NEUSTART KULTUR.
In cooperation with TATWERK | Performative Forschung.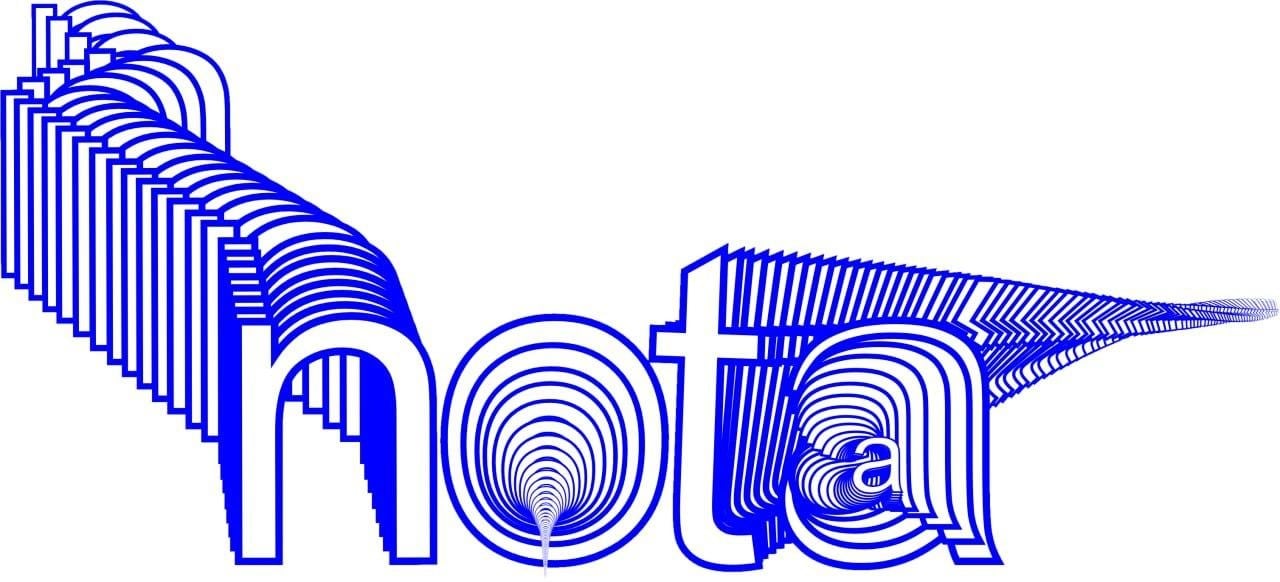 Dates
22 - 24 June 2023
22 June 2023 from 8 pm (CEST/UTC+2)
23 & 24 June 2023 from 4 pm (CEST/UTC+2)
Detailed program and Spanish translation here.
Credits
With: Nils Bultjer, Sarah Godfrey & Jack Perkins, Farzad Golghasemi, Aurora Kellermann, Prof. Nikola Lutz, Paula Löffler, Carolina Quezada Godoy & Natalia Monés, İbrahim Sağıroğlu, Birk Schindler, Alejandro da Silva Silva and more.
Moderated by Fatima Çalışkan.
Project management: Inti Gallardo, Leicy Hope
Biography
The nota e.V. creates self-determined new forms of artistic exchange in the digital space. Five years ago during a residency on notations by the computer scientist Nils Bultjer and the theatre collective VOLL:MILCH, the software prototype has developed into the meeting point for an interdisciplinary community.
nota offers a common thinking and rehearsal and rehearsal space for coders, researchers, and artists and promotes the exchange between different
practices. Cooperation partners include the documenta archive, Kampnagel, the alliance of international production houses. The aim of our critical, restless net community is to create a sustainable structure, in which knowledge and hierarchies can be (de)assembled and rearranged in just as many ways as media fragments in nota's immense assembly space.
nota.space